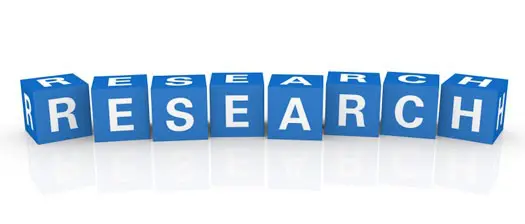 Learning about EtA (Entrepreneurship through Acquisition) is challenging, just like searching for a business to buy! It takes persistence, perseverance, hard work and chasing down a lot of dead ends. For entrepreneurial start-ups there is a wealth of books, articles, experts, and opinion leaders, but not much information exists about searching for and buying your own company as a path to being an entrepreneur. Thorough research is essential and, as with any endeavor, the more you know about it, the better you will be at it.
Most of what EtA search is about has to be experienced through trial and error and just practice. You can't really learn it, you just have to experience it and like any entrepreneurial venture: experiment, practice and pivot. EtA can be a decade long commitment and deserves a much higher level of investigation than making a job change. It is very difficult to "quit" after investing so much of your time and as you become a CEO, you have obligations to investors, lenders, employees, customers, vendors and the community.
Every searcher has to dig deeply to answer two major questions that all searchers have to resolve for themselves: "Is running an SME (small or medium size enterprise) right for me, and is now the right time?" Answers to these questions can be found self-reflection, conversations with other searchers, articles, case study stories of successes and more importantly failures by others.
Exposure in the classroom
More and more business school programs offer courses, speaker panels and workshops on EtA (Entrepreneurship through Acquisition). Professor Irv Grosbeck who initially taught at Harvard and later Stanford mentored and advised early searchers. Stanford launched a short course in 2009 that is currently taught by Peter Kelly and David Dodson, both with experience in searching and investing. The materials on the Stanford GSB website are particularly useful and date back to 1996, the result of much of Stanford's dedicated coursework on search. www.gsb.stanford.edu/ces/resources/search_funds.html
Harvard Business School also has 2nd year elective courses created in 2011 and led by Professors Rick Ruback and Royce Yudkoff entitled Financial Management of Small Firms and Entrepreneurship through Acquisition. The courses expose students to investor, brokers, attorneys, accountants and searchers in an effort to expose students to search and they have published a Book about EtA search. Yale, Columbia, Carnegie-Mellon, Chicago-Booth, Wharton and Kellogg have courses and many MBA programs have student clubs on EtA.
In Europe, Tim Bovard, founder of the Search Fund Accelerator, launched an EtA supplement to his very popular course simulating the first 100 days of running a business at INSEAD in France. IE Business School offers a course initiated by Blake Winchell entitled Entrepreneurial Acquisition and IESE in Barcelona has hosted a number of search conferences in the past few years.
You don't have to be a student to learn about search at a University, there have been an increasing number of annual conferences offered at Stanford, Harvard, Kellogg, MIT Sloan, Booth-Kellogg, and IESE. Many have released agendas and videos of the panels on the web for remote viewing after the conference.
Listening to other searchers
The search community itself is a great source of information on search. In fact, it is one of the first "tests" of your ability to navigate and search for a "prospect", in this case a specific searcher instead of a seller. I recommend that anyone moving forward on this path, that could last from 2 to 20 years, have a conversation with at least 25 searchers before you launch.
Start with those around you who are also considering it. Of the roughly 200 students taking the Financial Management of Small Firms course at Harvard Business School each year, only 15-25 actually search. Asking why others are not willing to take this step can also be very useful in examining your own reasoning and differences from their decision process.
Reaching out to searchers in their first year will provide a fresh retrospective look back by them to learn the surprises they encountered, the challenges with fund raising, setting up their processes and actually negotiating with sellers. Hearing how others have made the "funding" choice and how it is working for them is valuable. Listening to those in the second year of their search may have a different perspective especially around what worked and did not in the early phases. By then, they have been through over 50 failed offers (IOI's) and at least a couple of busted LOI's with lots of experiences to share.
Seek out some of the searchers who have failed to find a business to get a sense of where they "landed" and advice they may pass on about their own experience. www.Searchfunder.com is a particularly good resource for this, since it lists "date formed" with names of searchers and those who are declared as inactive. There are now several search focused conferences that pull together searchers and investors that are very informative.
A searcher/CEO may be harder to get a hold of, but most find time to speak to prospective searchers a few times a month and feel it is their obligation to give back to the community. However, one says "I don't have a lot of time and feel that there is a lot of sources of information out there now. At a minimum, the caller needs to be well prepared with relevant questions that can't be answered elsewhere, else I won't spend my valuable time". It is important to seek out someone who have exited with negative financial results. While sometimes hard to find, those who had the most challenges will be most useful in your research.
Learning by doing
First-hand experience is is almost always the best teacher. Compared to "book" learning, spending time working at a search or in an SME allows you to "wear the coat" of the searcher or CEO to see how it fits on you. (See Blog Post: Wearing the Coat)
Searchers have increasingly used interns over the past 5-10 years for a variety of tasks from industry deep-dives to triggering repetitive email outreach. This opens up a great opportunity for a potential searcher to see in-person the challenges and techniques of the process. Initiating two "stints" with different searchers as a "productive" intern can provide valuable insight into processes and challenges. This may entail some "couch surfing" during a holiday week, but is well worthwhile given the significance of making the decision to search. You can "copy shamelessly" the best practices you observe for your own search.
Max Sadler at Inman Square remembered, "I learned more about search in eight weeks with two searchers than I did in two years of business school. Seeing it first-hand really helped me make an educated decision. Interns played a key role in my search; I learned how to manage interns by being one myself." Reach out, be flexible, and more importantly find ways to be helpful. And remember to "give back" when someone approaches you to learn how your made your own decisions around searching at a similar stage.
Exposure to how an SME runs is perhaps even more important than understanding the search process. SMEs are different from start-ups, often strapped for cash, limited in their HR policies, and include many generalists and some eccentric founders. It is sometimes hard to imagine the contrasts between a professional IB/PE/consulting firm and an SME without immersing yourself in one. Find an SME to work at for week at a time, evenings or weekends and for students as a summer internship. Get a sense of how decisions are made, how the lack of resources are compensated for and the challenge/boredom that you may find within it. Too many searcher/CEO's I hear from share their disappointment in discovering the their business is boring and and less fulfilling than their previous consulting or banking job.
It is not necessary and may be even be dis-advantageous to work for a EtA searcher/CEO; any SME will be useful in helping you determine whether this career path is right for you. The search model yields businesses that you may be running for as many as 20+ years. Could you see yourself in that role for that long? The biggest complaint I hear from searcher/CEO's is "how long everything takes." Success in search is about running a business as a CEO not about searching. Look for opportunities on job boards, with relatives, contacts who know SME operators, and alumni from your graduate school to learn their experiences. Avoid a start-up which has its own set of challenges which are not found in the acquisition of an existing business with a sustainable business model.
Value in stories
Well written "case histories" provide just enough information to make a few decisions or to observe what challenges the protagonist is facing. Dozens of cases on searchers have been written over the years, ranging from funded to self-funded, solo and partners, staged during the search process and/or after it is over. (See Blog Resources – HBS Case Histories, Stanford Case Studies or Yale School of Management Case Studies)
These case histories represent a relatively insignificant monetary investment in understanding how real searchers, some disguised to protect the innocent, cope with what comes their way. Again it is a "once removed" opportunity to imagine your own reaction and action to take when confronted with similar issues.
They also demonstrate that all searches are different and there is no set formula. However, you will get to see how each searcher dealt with a variety of issues from running out of funds and experiencing huge declines in profits right after purchasing, to dealing with big surprises about owners and the inevitable HR issues that searchers face once they own the business.
Summary
Search is a significant commitment that may take up as much or more than a decade of your life. Making an informed choice based on accumulated knowledge and experiences of others comes from examining the large variety of existing resources before you make the decision to search. Over the past 10 years, a wealth of knowledge has been developed and is now available to take some of the mystery away.
Preparation, curiosity, hard work and an eagerness to learn are characteristics of excellent searcher/CEOs. While each searcher and business that is acquired is different, recognizing the "patterns" and self-reflecting in your own "fit" with the outcomes is important to avoid being influenced by FOMO-the "Fear of Missing Out" as the reason to head down this path.
Search on!
Feel free to share some of your own best practices or experiences in dealing with these issues in the blog comments. I encourage comments and dialog, allowing all to learn from both my views and the views of others – a virtuous learning cycle. Jump right in! I frequently update individual blog posts, add to the Reference section and Search tips, so visit the www.jimsteinsharpe.com website regularly.
Posts – Contemplating a Search
Posts – Launching a Search
Posts – Conducting your Search
Subscribe to Jim's Blog via Email
Enter your email to receive notifications by email.