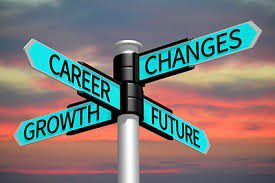 When to start an EtA (Entrepreneurship through Acquisition) search in your career can be a vexing and very personal question. Should you do it now, or wait? And if you wait, will "life" get in the way? Are you driven by FOMO or concerned about never being able to break away from your career? As with much about search, answering the "when" question is an individual, and often complicated decision. This post is focused on mid-career searchers.
The number of searchers 25 years from now who will have launched a search mid-way through their career will be 2-3 times more than those who launch immediately upon graduation from their MBA program. Almost 40% of these "mid-career" searchers will have had operational backgrounds and another 26% came from consulting, unlike early career searchers who had predominantly PE/IB experience. While researching these "mid-career" searchers they told me the circumstances that triggered their timing, their motivations and the advice they would give to searchers following in their footsteps.
The catalyst that drives the decision
60% of the mid-career searchers felt that something in the current job prompted them to consider launching a search. One said that after 8 years, "I was at a fork on the road and about to become an executive at a large company." Ben Schneider at BASE equity commented, "After 3 years I felt stale in my current job and wanted to be more entrepreneurial." Another reflected, "I didn't think search would be easier than doing a start-up, but having just exited, I realized that my skill set was more effective with optimization than creation, thus I thought search would be a better fit." Finally, one found, "The start-up business I joined was purchased by a Fortune 20 company and when I poked my head up to explore my options, search made a lot of sense."
Andrew Mondi, President of America Color, says, "I felt I had acquired the experience necessary at Emerson Electric after 4 years to understand all parts of managing a business…not an expert…but good enough!" At 7 years, Scott Holley at Finchbrook Partners said, "I was at an inflection point with projects and team structure in my job and if felt like the right time." Another, 9 years out, felt "It was a good point in career where I had enough practical skills to actually run a business and had the managerial experience to lead a team." Patricia Higgins, at Chenmark, related, "I was bored with my 'traditional job'. I did not want to sit around doing the same thing repeatedly, regardless of how 'prestigious' it was." A few others found themselves out of a job, like I did after 6 years, and used the opportunity to reflect on what they should do next.
Family considerations are a significant trigger for 15% of the respondents, ranging from birth/adoption of children, to pressures to relocate out of a big city, or to just "settle down" to raise a family. Steven Bruce who launched 5 years out at Marathon Drive says, "For family reasons, I had to leave a PE-backed small company in Nashville to return to Chicago, where my wife felt more at home." Brian Sampson at Porchlight Capital decided to search when, "I had recently added a fourth child to the family through adoption and we realized that moving every 2 years and traveling 100+ days a year with four kids wasn't going to cut it!" Robin Kovitz, CEO of Baskits, concluded, "The birth of our first child coupled with my desire for flexibility in work hours and to work from home for first several months of my search made a lot of sense." Kevin Chaka at Cambium cautions, "If it isn't a good time for your family, then it isn't a good time period."
For 20%, the trigger to search was reaching some level of financial stability. Andrew Payne at Hall Street Capital found 4 years out that, "My stock grants vested, and our student loans had been paid down and my spouse's career was taking off." "After 3 years, I had the financial means to fund my own search due to returns on some other investment." says Cliff Adams at Severn River Holdings. Another reported that after 6 years, "I was able to get myself into a comfortable financial position."
However, with financial comfort comes a higher degree of monetary "risk aversion". Household spending levels may have creeped up over time which may increase the "burn rate" while searching and require dialog with your significant other over finances.
Self-funded searchers will find themselves facing the requirement for a personal guarantee which adds another level of uncertainty. Living "frugally" is a nice concept prior to search, but hard to achieve in reality and harder as time moves forward.
Motivations for mid-career searchers
Only 16% cited wealth creation as their primary motivation to search. Some wanted more control in their future (16%), generally based on their past experiences. The most significant reasons cited were autonomy (34%) and independence (30%). Graham Butler at Avon Growth Partners felt, "There were so many corporate checks and controls that it was a real challenge to get support for creative risk. Search is much more honest. You own both your successes and your failures." Sunny Kanneganti reflected, "In professional services, I felt a lack of true agency, no connection with actual production, and frankly a dubious sense of value both to myself and society." David Davis, at Hardwood Hollow left consulting after 18 months and reflected, "With search I could build something for myself, live in a geography that suited me, compete in world where I felt I had an edge, and I wouldn't have any ceilings on the amount of money I could make. "
Kyle Brack of Kabin Capital was seeking independence, waiting 6 years and observed, "Building and creating something, having a real impact, and returning to my roots really motivated me." Dustin Mann had spent 5 years in consulting and realized, "I felt really drawn to the notion of being 'a big fish in a small pond'. The opportunity to enrich employees lives and become a pillar in the community was the most compelling thing for me. I felt like that would be a fulfilling life and that trumped any numbers in spreadsheets." Alex Paiuk at Conjoined Capital reflected that after 10 years, "I had been laid off more than once by a company which hurt my finances and ego. I wanted to be the master of my own destiny." Scott Holley, owner of Eddyline Kayaks, reflected that, "I wanted to build a 'legacy' and lead a company that made a quality 'branded' product."
Mike and Linda Katz wanted more control in their lives, acquired Molded Dimensions 7 years after getting their MBA's and observed, "We looked at others as they rose up the ladder in the corporate world who were spending more time at their work. We wanted to continue to grow in our responsibilities but spend less time at work." A searcher, after a decade of consulting, observed, "Senior level roles include high stress, too much travel and have the feeling like a gun pointed at your head all the time." Trevor Smith, owner with his wife of Maupin Travel, remarked, "I place a tremendous amount of value on me being able to be my own boss and to include my wife and kids in the work I do each day." Another searcher mentioned, "I wanted to establish more control so that I could prioritize important family events and limit my travel."
Kevin Chaka at Cambium considered the financial rewards, "I wanted the ability to feel like the hours I spent 'working' were bringing more value than just a paycheck." Another, vested after 3 years as a consultant, "Wanted to create a more direct link between my decisions and their financial outcomes." One searcher, after 6 years in a startup, said, "I wanted to focus on long term wealth creation. Having worked 80+ hour weeks in finance and at startups, I wanted more ROI on my time." Ashwin Grover, MD of Storal Learning in the UK, waited 3.5 years and said, "I was looking for the opportunity for financial upside, gain CEO/leadership experience and go through the full M&A cycle from raising funds to exit." Another said, "I got tired of working really hard to do deals where the value created would only accrue to me third-hand (LPs -> Partners -> me)." However, one pointed out, "I don't think it was ever about the money, if it was, I would have stayed in finance! I still don't think it's the best path if you're optimizing for getting rich."
Other key decisions for searchers
A majority, 66%, chose to focus their search in their local geographic area compared to 50% who search right after their MBA. Most cited a desire to have roots in their local community without having to disrupt their families. Others, like Trevor Smith, wanted to move, "We were living in NYC and had just recently had our third child, so it was time to either recommit to the city long term or make a change. My wife and I are both from SC, so NC was the place where we chose to focus our search." Patrick Dunagan, at North Range, commented, "My wife and I had recently had our first child, and we felt like putting down roots close to our extended families so moved from the Bay Area to Seattle."
With a combination of geographic restriction and having attained economic security, 75% of mid-career searchers funded their own search, whereas about 50% of those who search immediately after graduation selected the the self-funded model. The percentage who self-fund rises even higher for those who delay their search beyond the 5.5 year average. Brian Sampson commented, "I negotiated an 'early retirement' package to fund my search." Another said, "I got my bonus and my wife and I wanted to search before having children in part because her salary and healthcare benefits were important to funding the search."
Whereas early searchers launch with a partner 45% of the time, these mid-career searchers were closer to 25%. It is much easier to identify and align with a partner while in graduate school or by reaching back to professional acquaintances. Anthony Ekmekjian at BASE Equity says "We were classmates at business school and while working for 3 years at our respective institutional jobs, my prospective partner and I would meet weekly to discuss business ideas." Later in your career, it is more challenging to find a compatible search partner who is "ready" at the same time you are. Joseph Saliba, at Ascent Equity Group found, "Both my partner and I came from entrepreneurial families so we both had that goal for ourselves. I was 4 years out and he was just graduating from business school. He had a background in private equity, mine was in operations and consulting, and we both had experience in the Oil & Gas industry – this worked very well with the company we purchased." Still 15%, despite careful selection, reported breaking away from their partner after launch and continuing their successful search independently.
Advice from mid-career searchers
Many searchers report that their decision to defer their launch gave them an "edge" during both the searching and operating phase. Others felt that their self-confidence to run a business improved with time and practice. Brian Sampson reminds searchers, "Realize how your search changes depending based on your timing. The funded vs self-funded choice and credibility with sellers and investors will change." For one searcher, timing is very important, commenting, "Launch when you're confident that you have enough experience to lead a company and can handle making some mistakes." Martinique Grigg, owner of Salumi Artisan Cured Meats reflected, "I never would have considered it when I was an MBA, but my priorities changed after 10 years. It felt like placing a bet on myself and using my acquired experience and skills to my personal advantage." Scott Holley, 7 years out, found, "I launched when I knew investors who would commit just because I was involved in the deal." Another said, "I found my 4 years of experience post-MBA in private equity served me well in the search and allowed me to buy a bigger and better business than if I had done a search right out of school." With time and experience however, operating "risk aversion" starts to occur and may get in the way of getting beyond due diligence. As one 40 year old, with deep transaction experience reflected after shutting down their two year funded search, "by my standards, there were just not a lot of good businesses out there without some kind of 'hair' on them and their valuations are way too high."
Some worry about waiting too long, as Ben Schneider at BASE Equity warns, "Timing is based off of your personal balance sheet. But know that risk tolerance doesn't necessarily get easier as you get older." Brandon Halcott at True Dental says, "With each passing day, you get more responsibilities, and become more risk-averse." Another says, "You shouldn't wait just to wait, but if you think you can get an experience or two that will meaningfully improve your ability to succeed I believe waiting is smart." Kevin Chaka at Cambium Equity warns not to force the decision, "If a self-funded search is a better fit for you but you aren't in a good financial position for that, then you should wait. Should you decide if you want to go with a partner, then you need to make sure you find the right partner before launch." One searcher commented "You must have a supportive family/spouse to see you through — which may be easier when you have more financial stability at home." Or from another, "Do it only when you have full partner/spousal support. It gets a lot harder when you have a family, your expenses go up, and your risk tolerance goes down."
Steve Bruce at Marathon Drive observes, "This is a full-time job. If you think that you'll start a search and do that in your free time while you continue a more normal day job, then in my opinion you're not really searching, you are still dreaming." Searching takes "practice" over time and sellers along with their intermediaries and advisors can "sniff out" an inexperienced buyer and walk away. Even if you find the "perfect" situation for you, it is more likely that you lose the seller along the way if you are searching part-time. One searcher reported, "I finally closed on a business after lots of mistakes in the fifth year, and managed to keep my day job; but would never do it again that way!"
Douglas Henry at Seaboard Partners, suggests that MBA graduates, "Do it after you've had a chance to explore the other great opportunities of choice that your MBA opens doors to – money is always available so there is really no rush." One searcher points out, "Financially, you want to be able to withstand a 3-year search, there have been great outcomes where searchers found the business in year three." Another simply says, "Be OK with failure."
Mark Kerber at KaiLaniLoa, says, "Plan your finances for the period of no direct income, determine your budget, both personal and for the search expenses. Also prepare your family's expectations, spouse and your kids for the journey!" Robin Kovitz owner of Baskits advises "Find work experiences that will help develop your missing skillsets. However, you can never be 100% prepared for this journey, just listen to your instincts about when it is right for you." Andrew Mondi at Lyndhurst Capital says ,"Write down your goals and share them with your partner – this will help create accountability and keep you motivated and focused." Tulio Gomes in Brazil at TBG Investimentos recommends, "Over achieve in every dimension: units committed by investors, interns hired, brokers contacted, sellers reached out to, offers made and LOI's signed. Search is a numbers game." Searchers who decide to search while they are looking for their next "job" have much lower success rates than those that are 150% committed to search with no immediate "fall back". The process is so challenging that it can be very easy to walk away if this is just one of the options on your career path.
It takes a village to support a searcher. Andrew Payne at Hall Street after 4 years, "I have sought out older searchers who have been amazing mentors and cheerleaders and are willing to give back to the EtA community. If you can't find them, you probably should not be searching." David Davis, at Hardwood Hollow says, "Surround yourself with people who support what you're doing and will encourage you. Even though many think this is a good idea, there's no shortage of people that will tell you that you can't do it or that it will never work." Finally, Graham Butler, at Avon Growth Partners, a few years after graduation suggests, "Launch early in the calendar year. Sellers seem the most receptive after the holiday season, and the least receptive in the summer months."
Advanced preparation
In your work assignments, you will want to focus on tasks and options that will benefit your search or operational skills. Projects including sales force effectiveness, pricing tactics, recruiting/retention and customer margin evaluations are all good experiences for your operational role. If in consulting, seek out B2B projects as there are very few B2C acquisitions by searchers. Avoid assignments in emerging technologies like AI, Biotech, automotive and other non-traditional search targets. Anthony Ekmekjian at BASE Equity observes "It helps to do a mid-step at a smaller PE firm or go work in a small/mid-sized business to re-orient your experience. Lower mid-market is extremely different, more scrappy/entrepreneurial and with much less buttoned-up characters and practices. This isn't Goldman Sachs anymore!" Michael Wu left BCG after two years to launch Staircase Capital and cautions, "One downside was that I was spoiled by the unmatched access to people, tools and technology and data I had coming from a large consulting firm. There seems to be a growing amount of resources for searchers, but it's not quite the same, especially for a self-funded searcher."
The most significant activity you can do while you are still working is to reach out to a minimum of 25 searchers for a 30 minute conversation. This would include active searchers in various phases of their own search. Seek out a few that have just launched, 'seasoned' one-year searchers who have been through multiple LOI's but still have not closed. Locate and speak with at least 2 who are in the 'fail-to-find' category and ask about their lessons learned and advice. Find a few searcher/CEO's to get a full sense of the daily operating life they are experiencing. Finally, find searchers who have had exits, both positive and negative. The decision to search is one of the most significant career choices you will make, so give it the time and attention it deserves to research all aspects of it. If you can't or don't, it may say something about your ability to be open to learning, persistent in locating those who have done something like this and resourceful in seeking them out.
Offering to serve as an advisor, board member or investor with other searchers will keep you engaged and see first-hand the operational challenges of search. Regular dialog and support over the years with multiple searchers will let you observe both the ups and downs they face and help you realize whether it is right for you. Figure out a way to engage with an SME in enough depth to understand the challenges you might face as an entrepreneur. A number of searchers have abandoned their efforts when they realize what operating a business is like.
Summary
Indeed, it may be more difficult to "extract yourself" from your career and obligations as the years progress. Simply stated, "life gets in the way". With forethought and planning, you can avoid being "trapped" in your career path. There is a lot of benefit to looking in your own mirror to ask yourself, "am I ready now?" Understanding when you feel ready financially, with enough operational experience and your family/life considerations are important self-reflections in deciding when to launch your search. Scott Holley, observed, "Launch when the question of when to launch does not feel like a difficult question."
Search on!
Feel free to share some of your own best practices or experiences in dealing with these issues in the blog comments. I encourage comments and dialog, allowing all in the community to learn from both my views and the views of others – a virtuous learning cycle. Jump right in! I frequently update individual blog posts, add to the Reference section and Search tips, so visit www.jimsteinsharpe.com website regularly.
Posts – Contemplating a Search
Posts – Launching a Search
Posts – Conducting your Search
Subscribe to Jim's Blog via Email
Enter your email to receive notifications by email.